About us
​Welcome to our site! We are a group of UMD students and alumni interested in learning, practicing, training, and competing in racquetball!
Mission statement
The goal of Terp Racquetball is to build a fun social community that provides participants of all skill levels opportunities to learn, play, and compete in the sport of racquetball.
At Terp Racquetball, we....
Play
Practice
Learn from coaches
Travel (collegiate tournaments, scrimmages)
Host social events (cookouts, poker, etc.)
Organize community service
Documents
Club Officers
Hover over pictures for O.G. rap bios.
Ryan Gilmartin
, President. Mechanical Engineering, '19
Ben Douty
, Vice-President. Bioengineering, '20
Parchet (PK) Agrawal
, Secretary. Computer Science, '19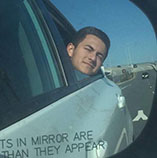 Alex Viscount
, Treasurer. Business, '21
Mike Hopkins
, Member-at-Large. Clinical Psychological Science, '20
About Racquetball
Practices
Practices are at Eppley Recreation Center (ERC) @ UMD.
Tuesdays
8pm - 10pm
Thursdays
8pm - 10pm
See Calender
What to bring
Need:
- Sneakers (non-marking)
- Gym apparel
Optional:
- Racquet
- Balls
- Gloves
- Goggles
We can provide racquets, balls, and goggles.
Contact
-
Email